Rubber Stamp Workshop
For the past 2 days all of the rubbers in Lincoln must have been quaking in their cellophane wrappers; the 2nd years have been slicing, scratching and pummeling rubbers in rubber stamp workshops with Stephen Fowler.
With enthusiasm for printmaking high after the Limited Edition poster project, we were keen to get our hands inky again and this was the perfect opportunity. Stephen explained the process and the possibilities of the simple but over-looked art of rubber stamp making: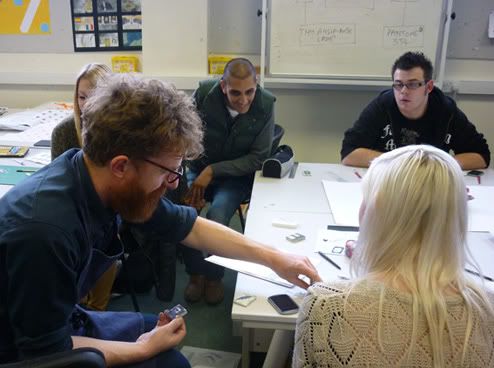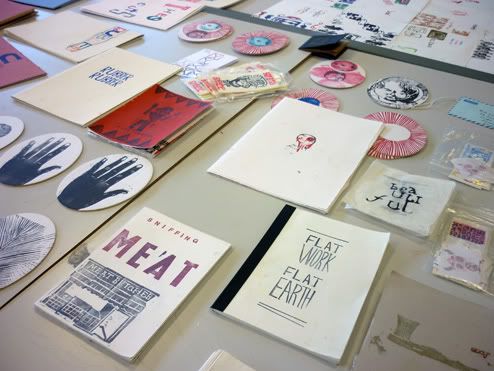 After some inspiration from looking at some of Stephen's lovely stamping samples (above), we put our creative caps on and decided on our stamp imagery. WARNING: rubbers were harmed in the making of these stamps:
Lucy Perkins grew a moustache whilst Jack Kingham carefully carved a smiley face: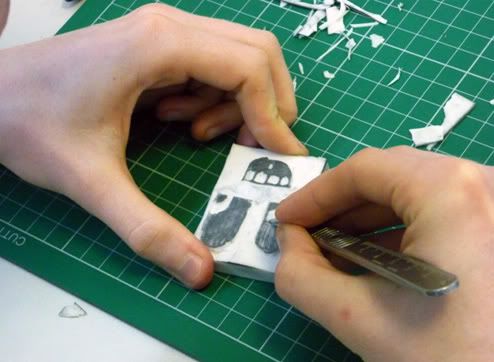 Now for the messy but exciting part – inking up and stamping! We tried a variety of one to three colours, over printing, combining stamps and creating patterns: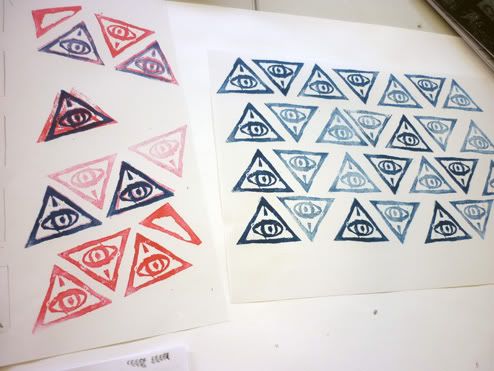 Tom Matthews created an eye catching pattern (above) whilst Sunjay Morar was all smiles with his suns: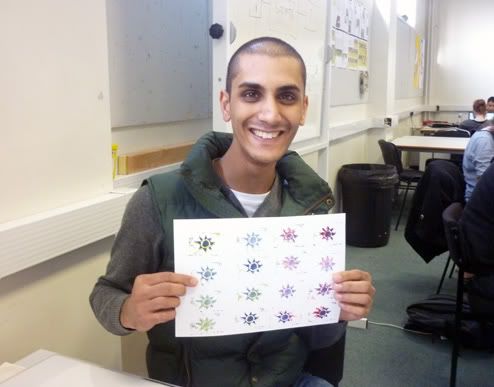 And there was an alien invasion from Heather Scott!
After a few test prints, Stephen suggested we each make a booklet and collect one of everyone's stamps to create a lovely memento of the workshop. (They could be worth a lot too when we're all famous Graphic Designers haha!)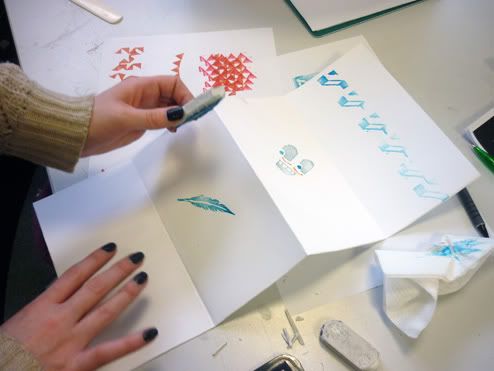 Above, Amy Sellers stamps her intricate feather.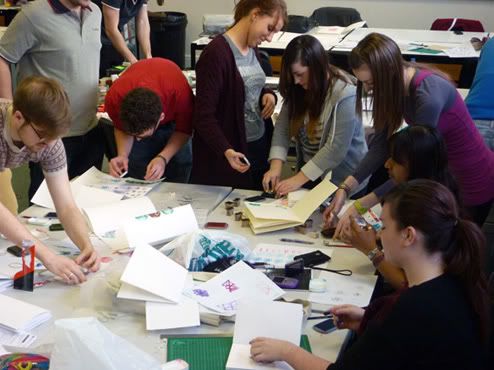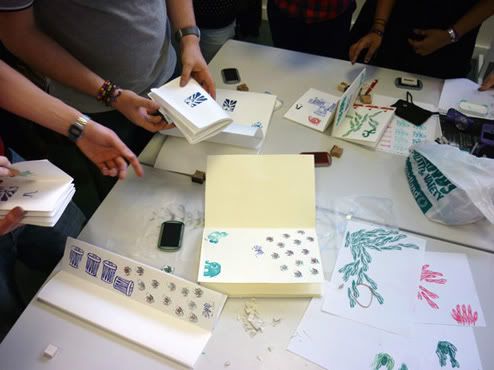 And the final collection of stamps:
Some really lovely stamps were produced, everyone had a lovely time and managed to keep all of their fingers. Many thanks to  Stephen who amused us with some interesting stories and his obsession with rubbers! I'm sure he has inspired many to give rubber stamping a go at home. So, what will you create with yours?
Tasha.