Wouldn't it be great to have the surname Nicely? Almost as great as being called Christopher Perfect… but that's another post! I think Sara's work is nicely detailed…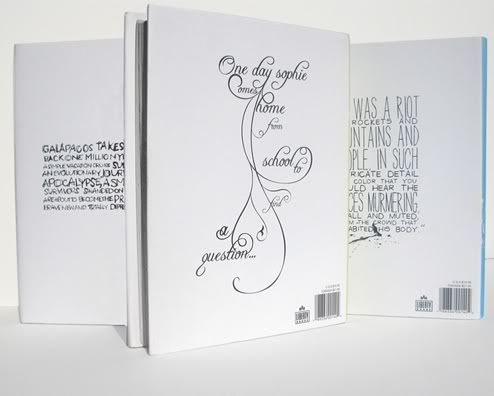 Sara produced this series of 3 books for Liberty Books Publishing Company with the aim of creating a strong aesthetic look which also expressed the book's subject matter well.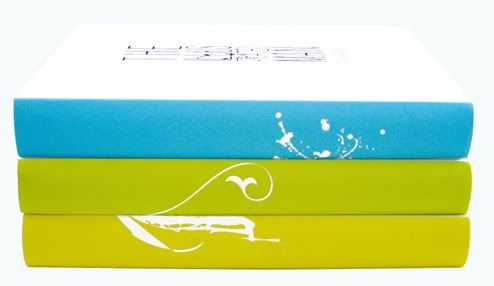 The spines look really bare without any of the usual information you would expect to see there but are consistent with the creative style Sara created for the series.
I love 'The Illustrated Man' cover with its thin, tall typography – kinda reminds me of woodblock typography in that sense?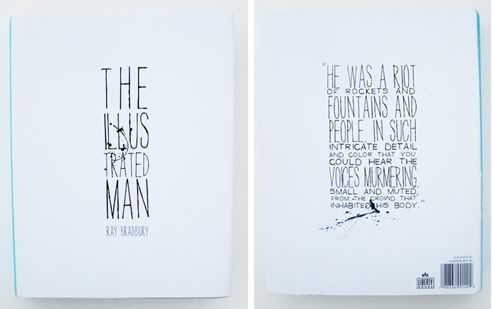 From book covers to annual reports, Sara's typography is striking. Her work for Nathan's Famous 2009 annual report uses the style of signage to show the roots of the business, back when the original Nathan's Famous Nickel Hot Dog Stand began in New York.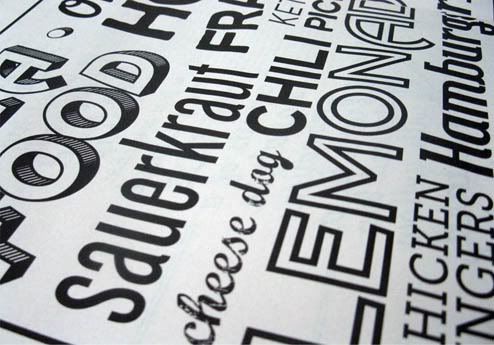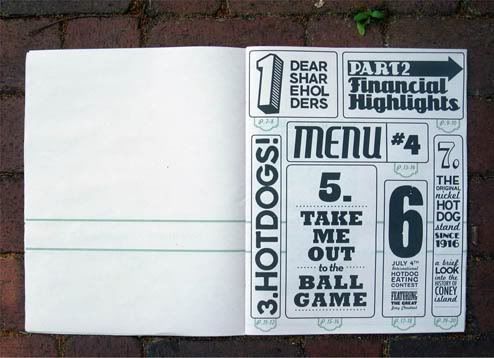 I love the whole look of this, especially those cute little hot dogs!
And last but not least, Sara's branding for The Flour Pot Bakery is light and airy – like bread? 😉 I love the hand drawn typeface (Reminds me of Sarah Thorne's work for Topshop Make Up?) which was inspired by 'the wiry Christmas lights arranged throughout the dining area'.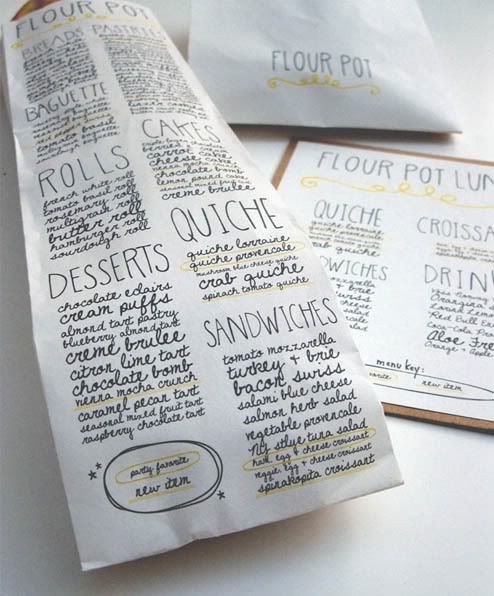 I love that Sara has fitted the whole menu onto the Baguette packaging 'so that customers could carry the menu home  easily while simultaneously being able to enjoy a Flour Pot baked good.' So eco friendly and it looks great too (bonus)!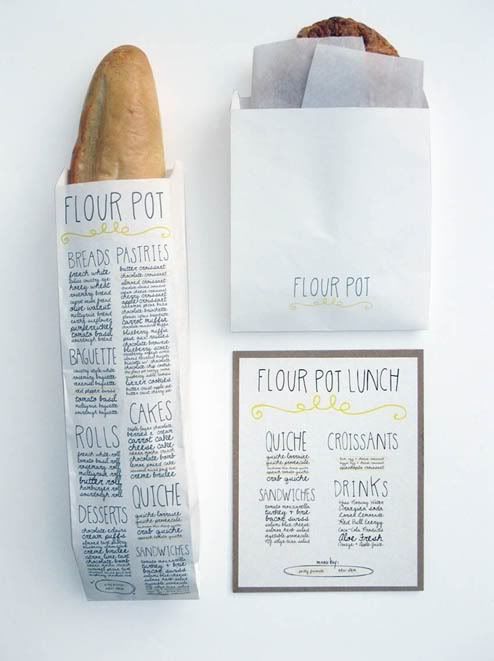 I think that Sara has really captured the essence of the bakery and that she's got a great eye for typography. Check her website out for more projects!
Tasha.