The third years have been very busy, working on a group magazine project.
In teams of 6, we were tasked to create a magazine about 21st century culture. Each member had to produce their own spreads, whilst keeping a consistent style and flow through out the whole magazine as a team. We were also set the challenge to plan and shoot our own photo story around the theme of 'Austerity Measures.'
Through sunshine (Adam Jenkins models for Team Assume)…
…and through rain (Team Divide)…
…in the studio (Stuart O'Flynn models for Team Kerplunk)…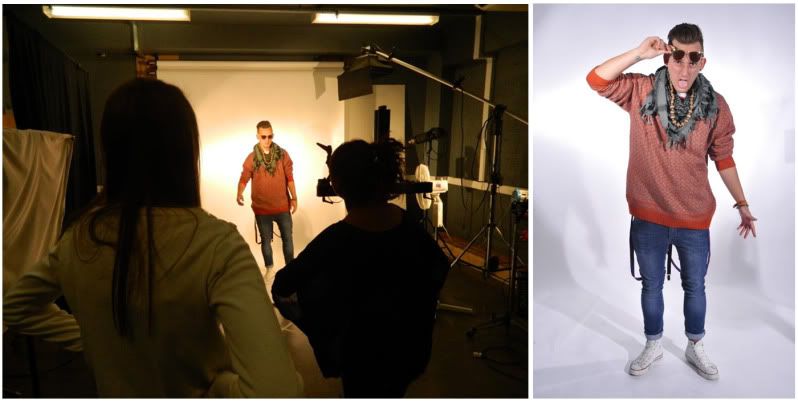 …or on the kitchen floor – whatever it takes to get the shot! (Team era and Team Century).
Some used digital and others tried out Polariod (Team Yak):
After all of the fun, it was down to the serious nitty gritty details of design. Team Divide and Team Century check the smaller details before sending work to print, ready for crits with visiting creatives:

We were lucky enough to have crits from two former Lincoln students.
Steve Fenn:
(Team Idle and Team Century check through their pacing and flow)
and Marianne Waller:
Both creatives gave valuable advice to set us on our way to make our magazines the best they could be!
A general overview of spreads from Kerplunk magazine: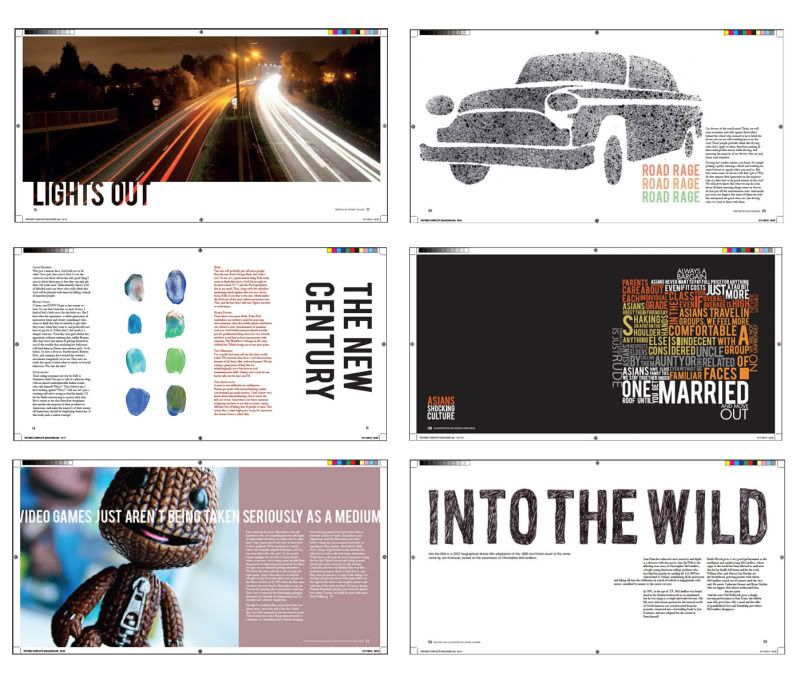 and Divide magazine:
With all the hard work done, there was just one thing left to do – bind it! Team Yak celebrate having a finished magazine:

Whilst teams era, Century, Assume and Divide are excited to finally have their professionally printed magazines in hand:
http://i3.photobucket.com/albums/y98/Tisha_tasha/Blog%202/mag3.jpg
http://i3.photobucket.com/albums/y98/Tisha_tasha/Blog%202/mag1.jpg
http://i3.photobucket.com/albums/y98/Tisha_tasha/Blog%202/mag2.jpg
Some really excellent magazines were produced from this project and a lot of valuable lessons about team work learned. Thanks to all of the teams that contributed photos from their journey!
Tasha.
Magazine team credits:
Assume: Chris Algar, Aiden Creed, Ashley Dady, Lloyd Wyatt Shand, Harry Winfield and Becky Riley.
Century: Jack Kingham, Talveer Uppal, Tom Bishop, Ryan Vardy, Chris Jellinek and Josh Hall.
Divide: Emma Dawson, Natasha Nuttall, Amber Hadley, Lucy Perkins, Tom Matthews and Sunjay Morar.
era: Danielle Cowell, Amy Sellers, Mia Donockley, Heather Scott, Yu Dong and Alex Morell.
Idle: Sammy Charlesworth, Jake Brennan, Jenna Brightwell, Tommy Evans, Rebecca Allsopp and Rebecca Civil.
Kerplunk: Sophie Comper, Alesha Dhanjara, Katie Ulett, Holly Caldwell, Stuart Collins and Lorna Butler.
Yak: Helen Finlinson, James Robins, Jack Slater, Yasmin Willis, Jade Dowling and Laura Webster.